Latest features and highlights in Read&Write for Education
17 May 2022
Read&Write for Google Chrome
Dutch localization issues with Collect Highlights and Vocab on certain websites.
Toolbar in ePub Reader not fitting on screen.
Toolbar icons not appearing correctly on TAFE NSW website.
Docked toolbar scrolling down the page in the latest version of Chrome.
Speak As I Type not working in Word Online.
Speak As I Type sentences only read after a period, but not with question mark or other punctuation.
6 May 2022
Read&Write for Google Chrome
Fix for an issue where Read&Write was breaking the Insert Image feature in Google Docs, Slides and Jamboard.
3 May 2022
Read&Write for Google Chrome
Support for Chrome 88 and above.
Toolbar auto-launching even after closing in Google Docs and Canvas.
Some settings not persisting after upgrade.
Continuous reading not working on certain sites.
Issues caused by WriQ - reading Equatio math, Voice Notes feature.
Issues caused by Grammarly.
Dutch localization issues.
Incorrect link when collecting highlights from Simplify page.
Prediction window flashing open and closed while typing.
Issues with using the Voice List and other dropdowns.
Talk&Type not working in Docs on Mac.
Feature switching not turning off highlights when set to false.
Text to speech reading words with apostrophes as "undefined".
14 April 2022
Read&Write for Google Chrome
Dual-color highlighting not appearing when reading in Google Docs (due to Google Docs update).
Talk&Type getting out of sync in Google Docs (partial fix).
Web toolbar opening in tabs when not clicked.
Prediction setting to follow the cursor not working.
Check It not showing grammatical errors.
6 April 2022
Read&Write for Google Chrome
This release introduces the new and improved Read&Write for Google Chrome version 2.0. This brings Read&Write up to comply with Google's newest security and performance standards for Chrome extensions (Manifest V3), provides more support in more places, and includes some popular feature requests based on customer feedback.
1. More support in more places
Read&Write now works in more Learning Management Systems, websites and other third party environments. This includes:
D2L Brightspace
Canvas new Quizzes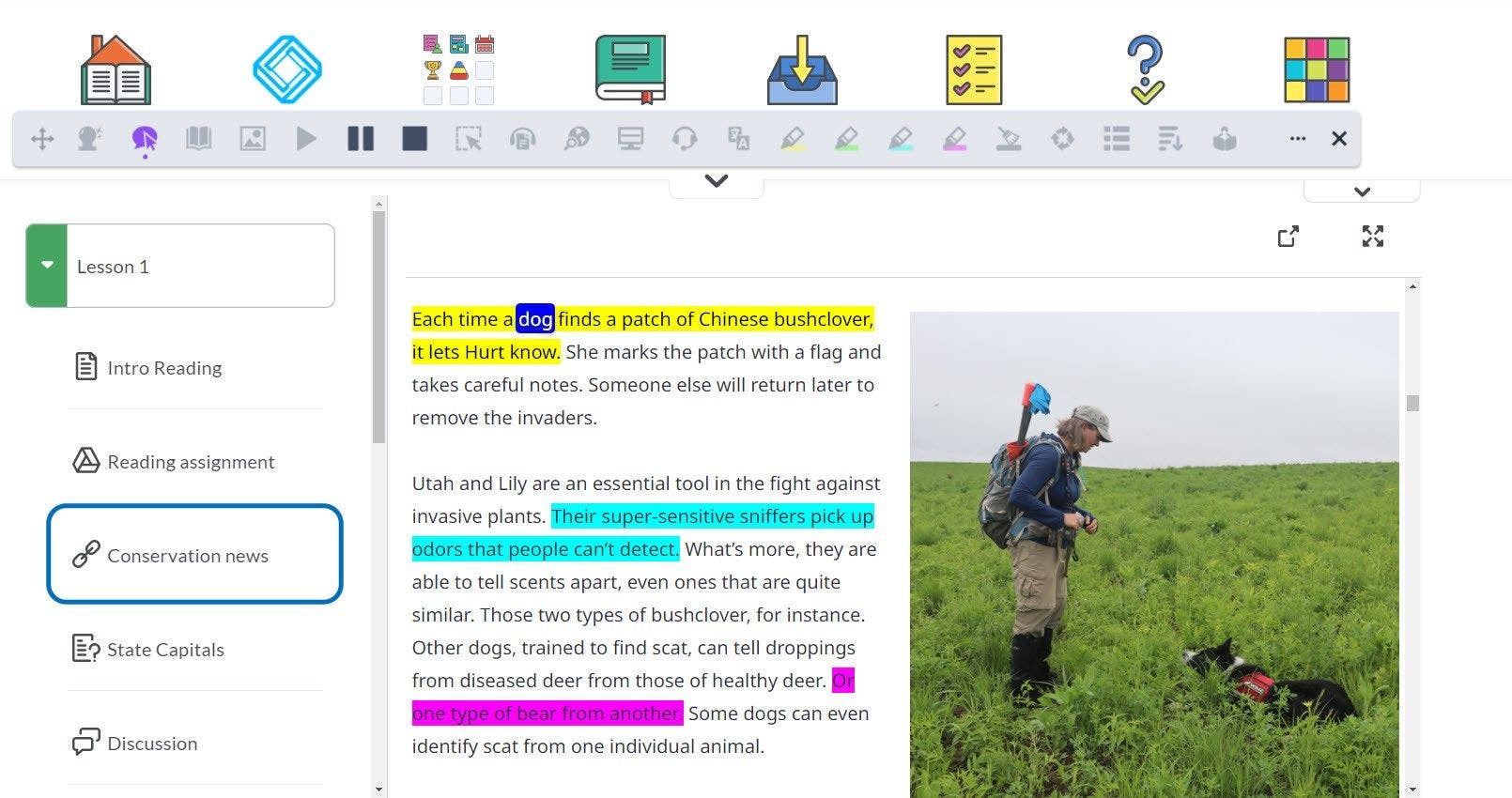 2. New toolbar look and feel
Slightly updated toolbar UI that's a more consistent design with other products like OrbitNote and Read&Write for Workplace. Also includes:
New Translator icon
New dark mode for toolbar
3. Talk&Type in Google Slides
Talk&Type can now be used to dictate into slides themselves, not just Speaker Notes.
4. Read&Write works inside Comments in Google Docs, Google Slides and Word Online
Read&Write features can now be used inside comments - for example reading a comment aloud, or using Prediction or Talk&Type to write a comment.
5. Check It support in Google Docs
6. Additional new features by popular request
Setting to turn on/off read aloud of word suggestions in Prediction and Check It
New voices added - Hebrew, Catalan, Ukranian
Web Search feature now uses your selected default search engine